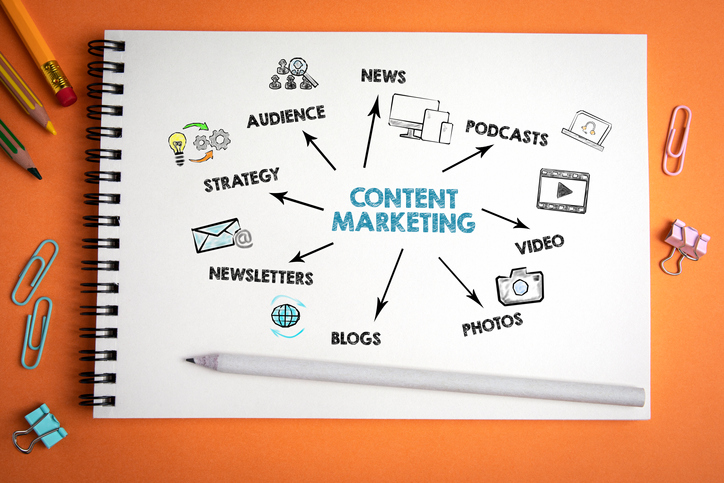 We may no longer be in the figurative "Day One" of the content marketing boom, but it's still the Wild West out there in terms of tactics, ethics and the all-important return on investment. That's why it's essential to pick up a few nuggets of wisdom along the way. Here are a few of the ones learned at Advanced Content over the past decade, applicable whether you are evaluating your brand's content marketing position or if it's a brand new idea to you.
1. Create great content, and readers won't mind that it came from a brand.
Serve the readers first, and you'll serve the brand best. That seems simplistic, which begs the question: Why don't more brands follow that advice? Create stories in which customers can see themselves. Publish content that solves their problems or makes their lives better today. In a world where "Like if…" Facebook posts, native advertising and spam-y sales offers pass for content, real stories will stand out, to readers and critics alike.
2. Credibility is king.
Media effects specialists have studied credibility as a concept for decades, and learned that marketers, particularly in the execution of traditional advertising, start with a credibility gap. That gap is the biggest potential blind spot in brand journalism. Closing the gap involves a tightrope walk of solid journalism, careful sourcing (avoid using brand ambassadors simply as testimonial props), narrative-focused design principles and targeted circulation. In other words, it's hard. But the results can be stunningly effective in key KPIs like lead generation/nurturing, brand awareness and involvement, engagement, and the all-important credibility, as long as you…
3. Clearly and honestly connect your content to your brand.
Some content marketers believe adopting the appearance of editorial content closes the credibility gap somewhat, but the pushback over native advertising says otherwise. There is an inherent loss of credibility when content apes editorial look-and-feel but lacks editorial values—most specifically the value of being clearly sourced. If the goal of brand journalism is to bring value to the brand, then it makes little sense to hide the source of the content from the consumer. Don't be deceptive; your customers and prospects will thank you for it, and transfer trust to your brand when the content is solid and serviceable.
4. You only get the audience you buy, except…
Pay-per-click is alive and well on every platform, and for brands to rise above the noise, they typically have to "sponsor" content. Even the best content gets lost without a little boosting. The problem is: Brands usually assume that the best return on their investment is advertising, akin to traditional display ads. Do this, and you can be all but guaranteed your ad will reach exactly who you paid for it to reach, and nothing more. One thing is certain from years of experience evaluating analytics: People don't share advertising. You need compelling content to have any hope of building an engaged audience beyond the one you purchased. And isn't that the goal of social media marketing? Getting more for your money by letting your audience do some of the work? That simply won't happen without the right content. But get the content right, and you will get more for your money with an engaged audience that shares your content.
5. You need a program, not a project.
Too many brands launch a website or a blog or a social media presence and find out quickly that the beast must be fed. Too often, this results in an inconsistent approach to content that confuses the audience rather than compelling it to act, or just simply disappears into the ether or is drowned in the noise of media overload. The only way to combat this is with a multi-platform plan that executes consistently and allows brands to build trending metrics over time—not months, but years. Without that approach, you are left with a series of one-off successes or one-off failures without an understanding of what's really working for your audience. This problem is typical of agency work, honestly, because brands too often engage with agencies to "do a thing" and not to "build a plan."
6. Brands get exactly what they pay for when it comes to content marketing.
I still see job postings every day hiring entry-level content marketing positions. I still talk with clients who hire advertising agencies to produce content programs. I even recently worked with a potential client who "took us to the alter" and then told us they'd "done some research and could handle content themselves." Simply put: If you want advertising, great… hire an agency. If you want a slap-dash approach, try it yourself. (Feeding the content beast is tiresome and tough, especially when there's a lot more on your plate.) But if you want proven, sharable, engaging content, hire journalists with marketing experience; partner with an entity who has content as its core competency. There's a difference, and it's quantifiable.
7. Every brand is a media organization, whether they know it or not.
This is at the crux of the most difficult conversations I have with clients: Your customers expect content. And they know what good content looks like. They don't know what to call "User Experience," but they surely know what it is. It is modeled for them every day when they engage with other media entities. Will you compete, or concede?
8. Print isn't dead.
There is still something real about print, beyond the obvious tactility. After reviewing years of readership studies from the magazines we produce and comparing them to industry standards for digital engagement, I've come to believe that customers find premium value in a well-executed print piece. Is it because digital is an inexpensive platform with a low barrier to entry? Is it because there's so much noise on said platform? Maybe a little of both. Find me someone who spends an hour with one Facebook page, blog, email newsletter, etc. … that's something that commonly happens, though, with a great magazine. Print is overlooked in a lot of content programs because it's time-intensive to produce and expensive, but the rewards can be great, if you know how to make it accountable.
9. Traditional media organizations need to expand their content offerings.
If a media organization in any field, be it mass comm or niche publishing, sends a sales team into the field without a content offering, then their sales portfolio is incomplete. There is revenue on the table for every media organization willing to invest in its content marketing efforts—revenue that can support "straight" journalism in a marketplace where it's tough to get consumers to pay for it. Meanwhile, said revenue can also be a boon for the journalism job market because…
10. Journalists have a new field for great work.
"Don't let pretentiousness get in the way of making a living." —Chris O'Dowd, Actor
Besides the requisite career worries that accompany a major change in work, I also pondered the "sell-out" factor when I jumped full-time into brand journalism. I was now using skills and talents honed over 15 years in both digital and print media for single sponsors with a marketing goal in mind. In spite of that, or perhaps even because of it (given the focus and discipline it requires), the last decade has been the most creatively rewarding and professionally satisfying of my career. My colleagues and I create journalism that stands up with the best in the field, under the auspices of clients that trust us to do so (also trusting that great stories will endear them to their stakeholders). Ultimately, that's where success happens: great work for great brands.
About me: Almost 15 years ago, I made a big and very personal bet on content marketing. Having worked for the largest media company in the world, and after that the largest magazine in its niche, I joined some friends in a new business venture aimed squarely at the emerging market for brand journalism. Even my "side work"—a foray into academia via graduate school—had a content marketing flavor. My thesis was called "Audience Reactions to Brand Journalism," and was eventually published in the field's top journal. More about my background here.