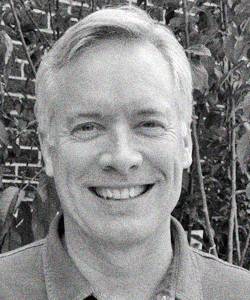 Bruce Thomas has enjoyed a lifetime of growing things. That's included circulation for magazines, sales for clients, even crops on the family farm near McPherson, Kansas, and now, his new business, Red Barn. It's a skill he'll tell you he learned, in part, from his father, Max, a farmer himself, former Dupont sales manager and a Red Barn board member.
Such talents were also honed during Bruce's 25-year career at the world's largest media company, Time Inc., where he worked for the latter's Southern Progress Corp subsidiary. There, Bruce rose to the rank of publisher at <em>The Progressive Farmer</em> and led his team in breaking sales records at the now-125-year-old magazine. Under his watch, The Progressive Farmer also saw its profitability and ad revenue reach new highs.
Bruce, however, considers his greatest achievement at The Progressive Farmer the repositioning of the magazine, a shift that required the title to target both large, commercial agricultural producers and small, part-time farmers. It was a major change, one that required Bruce to draw on his abilities at finding that commonality among these audiences and his ability to sell the plan to the brass at Time Inc. and the The Progressive Farmer staff, as well as the advertising community and readers. There were doubts, at least at first, but the result of what Bruce calls this "re-invention" was a magazine with a larger audience and continued increases in both revenue and profitability.
The experience also allowed Bruce even more opportunity to develop a method by which he could help connect a large corporate entity with media consumers. A process to find untapped or under-served audiences, provide them with media that's meaningful and applicable to their lives and convert them into loyal customers.
Since leaving The Progressive Farmer in 2007 to venture out on his own, Bruce has continued to hone this process and the vehicles by which it can help his clients reach their current and prospective customers. The result is advanced>content™, a research- and story-focused approach to custom content that's applicable across multiple media and marketing categories. In many ways it's a simple concept that uses a journalistic approach to content creation, but allows his clients to own the media.
Bruce would love to tell you more about advanced>content™. Just send him an email and he'll be happy to discuss how to grow your business, too.